We do it, so you don't have to!
Exceptional Service Year-Round!
Although we are known for providing innovative asphalt preservation services. We would like to extend our expertise and customer service to you, during those harsh snow falls. Read on Roads offers snow removal and clearing for commercial lots as well as acreages in the Calgary, Okotoks and High River areas. With access to a variety of liquid de-icers our expertise goes beyond just snow removal. No matter the size of job we have the necessary equipment to support snow clearing in a timely fashion. We make locals our priority, especially during harsh winters. Give us a call today and see how we can support you or your local business this winter!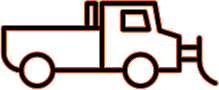 Commercial Lots
- Monthly Retainer
- Guaranteed 10 Call-outs
- Salt Spreading on slip areas included
- Liquid De-Ice Available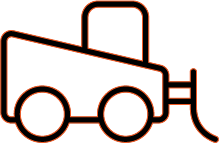 Acreage Call Outs
- Starting at $124.99/hr (2hr Minimum)
- Reduced rates for returning customers
- 24 hour guarantee
- Sanding and Salt Spreading available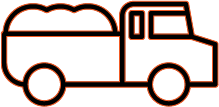 Snow Haul-outs
Is your pile of snow taking up valuable parking spaces? Give us a call and we will come remove that unwanted pile.
Supporting your Snow Removal Needs
As a Calcium Chloride distributor for dust control Read on Roads has access to corrosion inhibited liquid deicer. This product allows you to get ahead of the storm and prevents that snowfall from binding to the asphalt. By utilizing this process it reduces the amount of time needed to clear the snow saving you money. If you have questions about how to rig up for liquid deice, don't hesitate to give us a call. We support local and want to help fellow contractors build value in their service. This is why we have some of the most competitive pricing you will find. Need bulk? not a problem. Oh, and we have totes too!